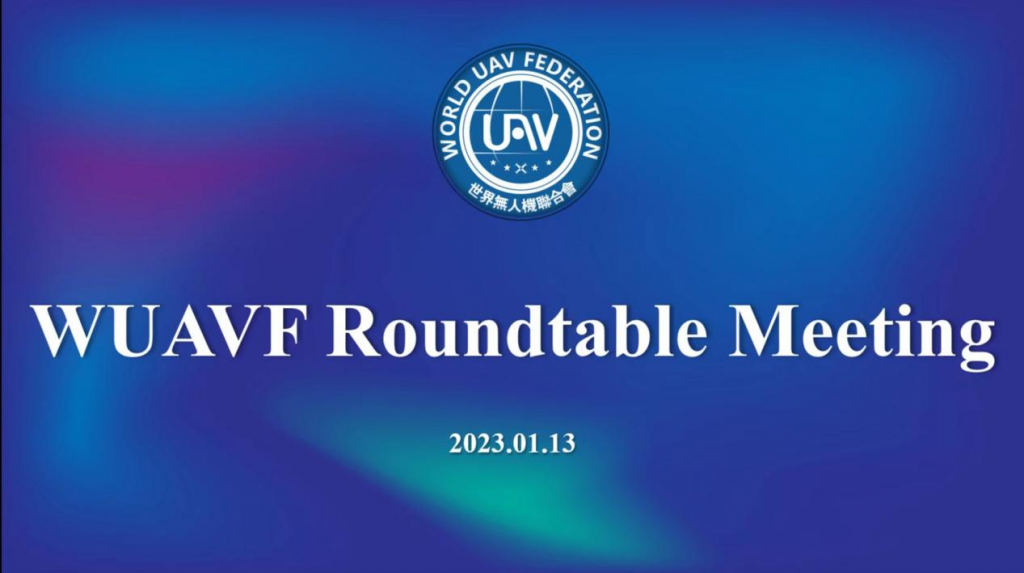 At 3 p.m. on January 13 (Beijing Time), the 2023 World UAV Federation Online Roundtable Meeting initiated by the World UAV Federation (hereinafter referred to as WUAVF) was successfully held.
Presidents and representatives from different chapters, including America, Colombia, Malaysia, Turkey, Australia, Indonesia, India, Philippine, Singapore and Hong Kong, participated in the meeting and carried out discussion on the development of drone industry in various countries around the world, and all parties will reach consensus on close contact and strengthening cooperation in 2023.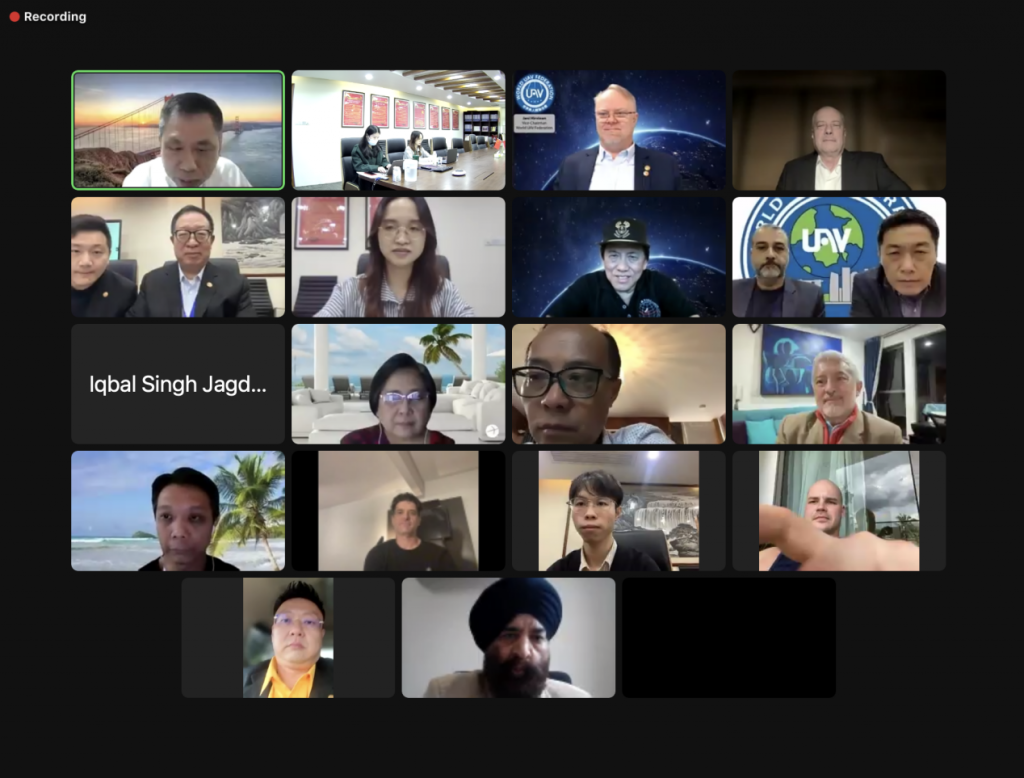 During the meeting, Chairman Yang firstly delivered a welcome speech at the beginning, giving a general prospect of 2023 to consolidate partnership among different countries and enhance interaction of UAV industry all around the globe.
Next, Mr. Jani Hirvinen, vice chairman of World UAV Federation gave a speech about the UAV development in north Europe and some regulations by EASA. And then president of USA, Indonesia, Colombia, Singapore and Australia Queensland Chapter respectively talked about the UAV market in their country and review of what they have done in 2022.
Besides, representatives from India, Poland, Philippine and Greece Chapter offered their warmest greetings to all the participants in the meeting. And with group photos shot, the meeting came to an end.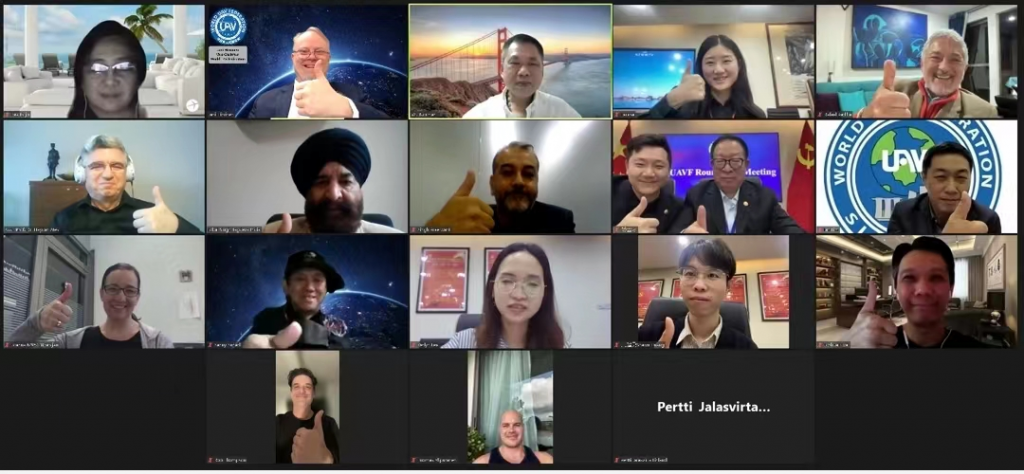 Due to the outbreak of COVID, countries worldwide launched different travel restrictions and policies to control the pandemic, with which exchanges among different chapters reduced to be little. Nowadays, all the restrictions are gradually eliminated with the pandemic getting better. We are going back to the life that people can travel to various countries without complicated processes. It is exactly a nice gathering of WUAVF members in the beginning of the new year though virtually, however it acts as a turning point of WUAVF global visit plan in 2023. All is getting better.