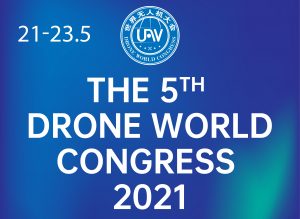 Drone World Congress 2021
Shenzhen, China – The Drone World Congress 2021 will take place from May 21st to 23rd in Shenzhen, China. With a wide array of topics including precision agriculture, police security, 5G+, logistics and transportation, marine UAS, emergency rescue and so on, we hope to continue our mission of providing meaningful insights to a new era of UAV industry.
The Drone World Congress has been successfully held for four times in June 2017, June 2018, June 2019, and September 2020. Thousands of industry experts, scholars, and company leaders from more than 100 countries and regions around the world have participated. The 30+ professional forums were widely received by audience around the globe. At the same time, more than 200 domestic and foreign companies showcased new products and technologies of drones and unmanned equipment. Together, the Congress sheds light on the latest trends of global research, innovation and application, as well as high-level academic exchanges of the UAV industry.
This year, the Organizing Committee of the Drone World Congress is honored to invite Pakistan, Ethiopia and Switzerland as Country of Honor. Representatives from the Embassy and Consulate General will participate in the conferences and deliver speeches. UAV companies of these countries will display their products to demonstrate the diversity in the development of UAV industry around the world.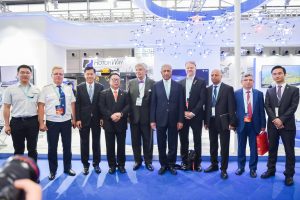 Last year DWC2020 and 5th Shenzhen International UAV Expo event pictures