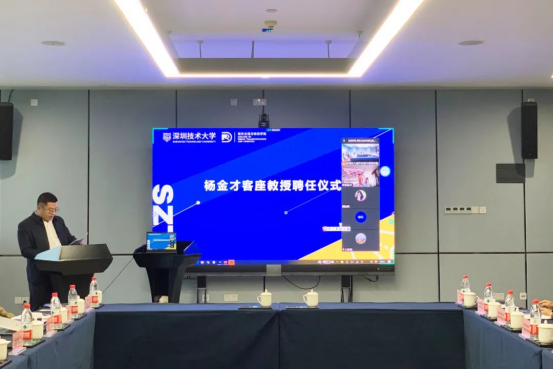 On November 2, the interaction event, themed as "School-Enterprise Gathering in Pingshan,Industry and Education Integration Development" and hosted by the College of Urban Transportation and Logistics, was held at the Academic Exchange Center of Shenzhen Technology University. Leaders from different drone institutions and enterprises attended the event and carried out exchanges on future cooperation and collaboration.
During the meeting, Mr. Jincai Yang, academician of European Academy of Sciences, chairman of Drone World Congress, founding president of Shenzhen UAV Industry Association and Smart Transportation Industry Association and honorary dean of USYS Research Institute was appointed as Guest Professor of Shenzhen Technology University.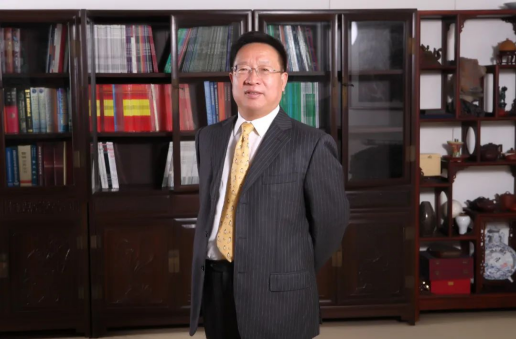 Mr. Jincai Yang said at the appointment ceremony that he hopes to carry out extensive cooperation with the university in urban transportation and unmanned systems and he pointed out that intelligent connected unmanned systems, as a new integrated innovation field, consists of four major parts of water, land, air and space. For water, there are unmanned ships, unmanned boats, underwater submersibles, and underwater robots; for land, there are robots and various unmanned vehicles; for aerial use, there are various aircraft. Whether it is manned or not, as long as it is unmanned, it is an important part of the future transportation, which can be closely aligned with the orientation of schools and can carry out all-round cooperation in the development of industry-education integration. At the same time, in the field of positioning systems, satellite positioning and navigation systems such as GPS, Beidou, Galileo, and GNSS can also bring strong application support for intelligent transportation and logistics applications.
Also, Chairman Yang gave advice to Shenzhen Technology University that, nowadays, as the unmanned system application market has broad prospect and unmanned system has close relation with transportation, he hopes that USYS Research Institute, together with the College of Transportation can jointly set up the College of Unmanned System, integrating information and resources. He is convinced that it will greatly push the development of urban transportation and transportation industry as well as making China a country of powerful transportation.
In the end, Mr. Yang also conveyed his great gratitude for the trust of Shenzhen Technology University and he expected for long-term communication with the teachers and students to get further cooperation and interaction.
After the meeting, the school representative led all the companies to visit laboratory of the College of Urban Transportation and Logistics and introduced current key orientation of their talent cultivation.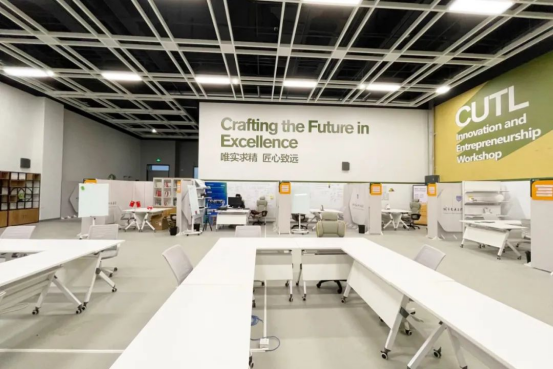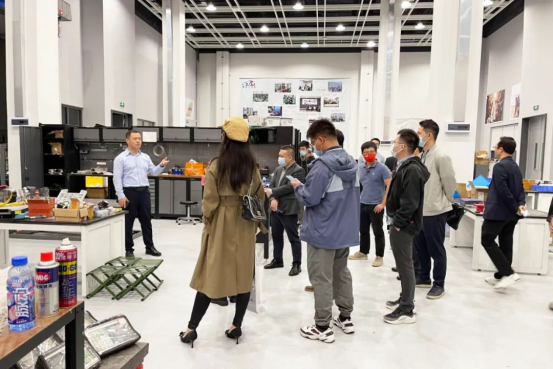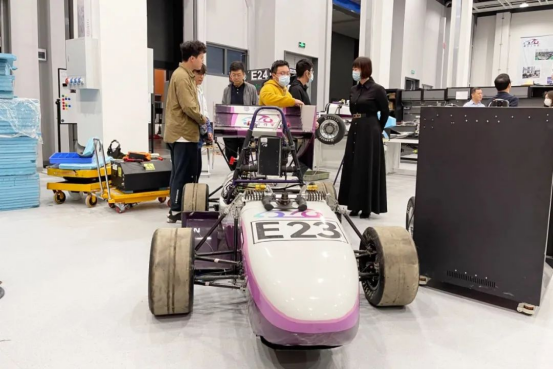 Introduction to the College of Urban Transportation and Logistics, Shenzhen Technology University:
In response to the latest demand and trend of industrial innovation and technological revolution, and to serve the development strategy of the Guangdong-Hong Kong-Macao Greater Bay Area, the College of Urban Transportation and Logistics offers bachelor's degrees in four majors, including Transportation, Vehicle Engineering, Automotive Service Engineering, and Logistics Management, keeping up with the forefront of the industry and combining multiple disciplines, such as transportation, vehicles, logistics, information, software and management. The College has been drawing on experience from German universities of applied science to build up their own scientific research and talent training system.
In terms of discipline system and talent training, it will highlight interdisciplinary education and deepen the integration between basic sciences and technological sciences within the coming five years. It also plans to build high-level teaching and research centers in six related fields of science and engineering, including transportation, vehicle mechatronics, machine intelligence, manufacturing, logistics management and full lifecycle automotive services. It plans to have 1,500 undergraduate students and over 1,000 graduate student in the four majors of Transportation, Vehicle Engineering, Automotive Service Engineering, and Logistics Management, ultimately making it a factor that will exert impact on the industry in the Guangdong-Hong Kong-Macao Greater Bay Area.