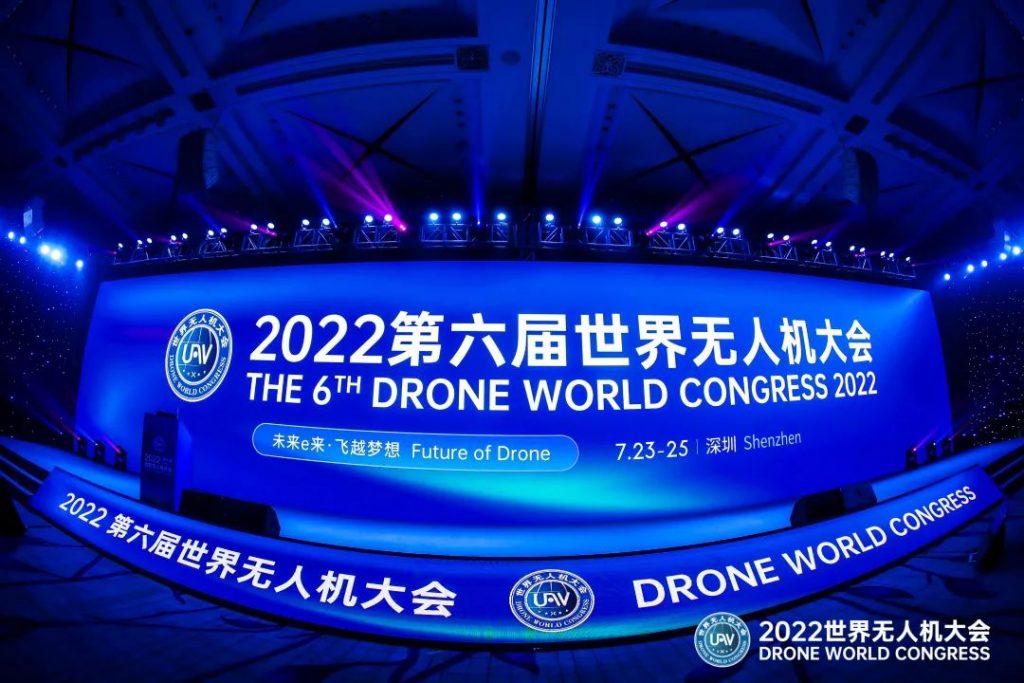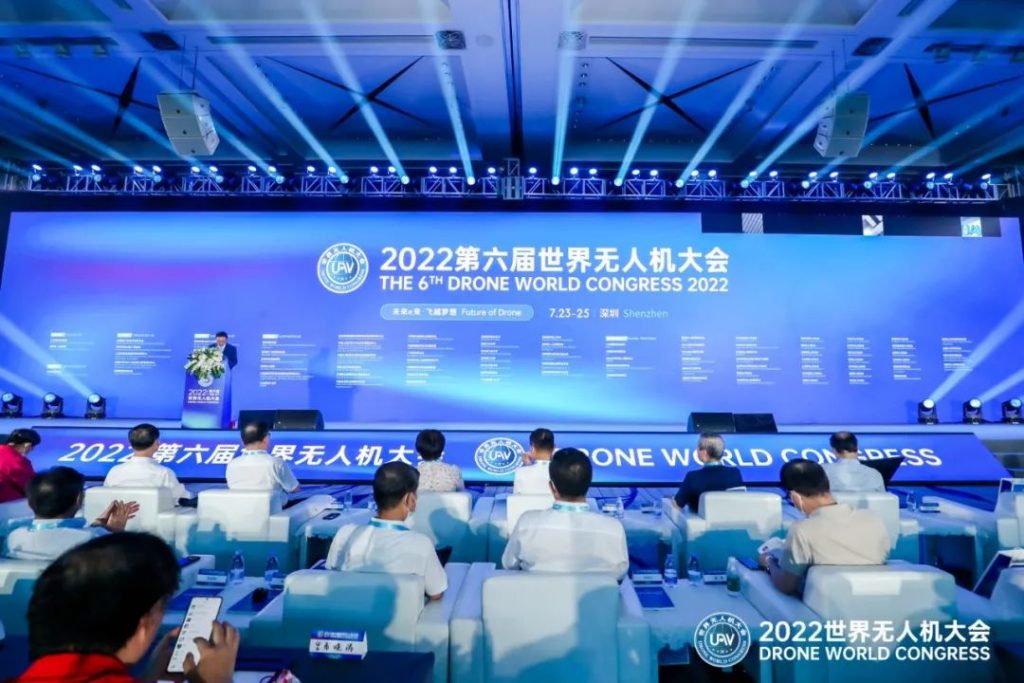 On July 23th-24th, the 6th Drone World Congress, with the theme "Future of Drone" was held at JW Marriott Hotel, Qianhai Overseas Huaqiao Town Area, Shenzhen.
To conduct the event in a safer and more effective manner within the pandemic environment, the main forum as well as 12 sub-forums were held in a combination of onsite and online, which was a great success. The congress gathered over 4000 professionals and entrepreneurs worldwide to mutually exchange their own insights and innovation on the topics ranging from cutting-edge technologies of drones, UAM, low-altitude skyway construction, Emergency Response Logistics, Safety Management, Education and Training, AI Robots, Intelligent Vehicles, Low-speed Unmanned Vehicles, Underwater Unmanned Vehicles and so on.
This year, the Organizing Committee of the Drone World Congress is honored to invite Iran as Country of Honor. Mr. Mohammad Keshavarz Zadeh, Ambassador of the Embassy of the Islamic Republic of Iran gave a video welcome speech in the conference and Mr. Darvishi Motevalli Hosseinali, Consul General of the Islamic Republic of Iran in Guangzhou was present.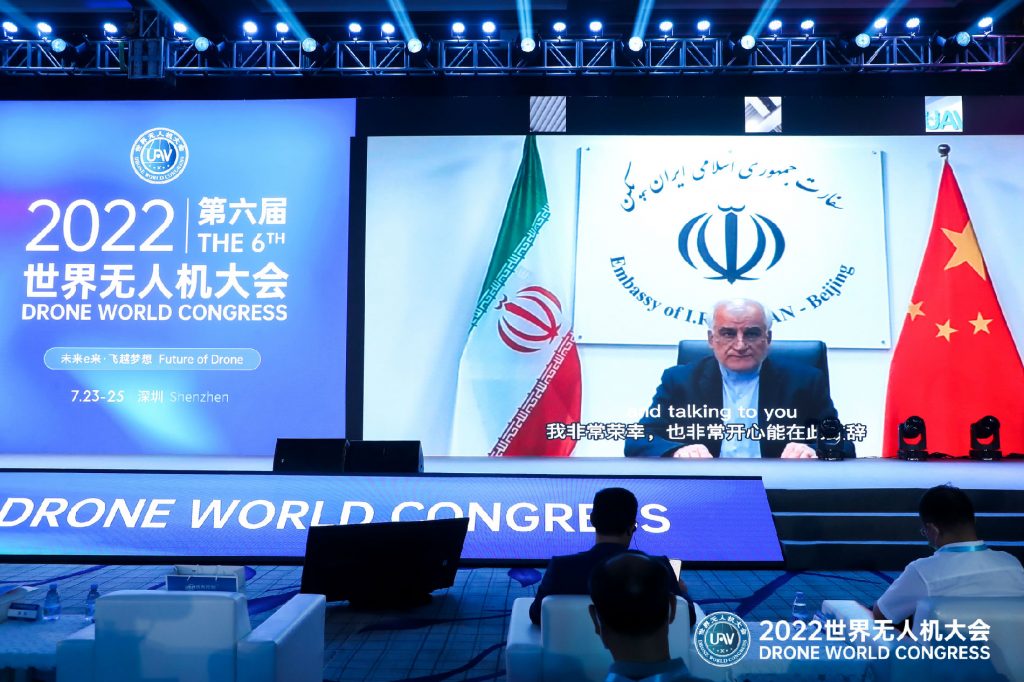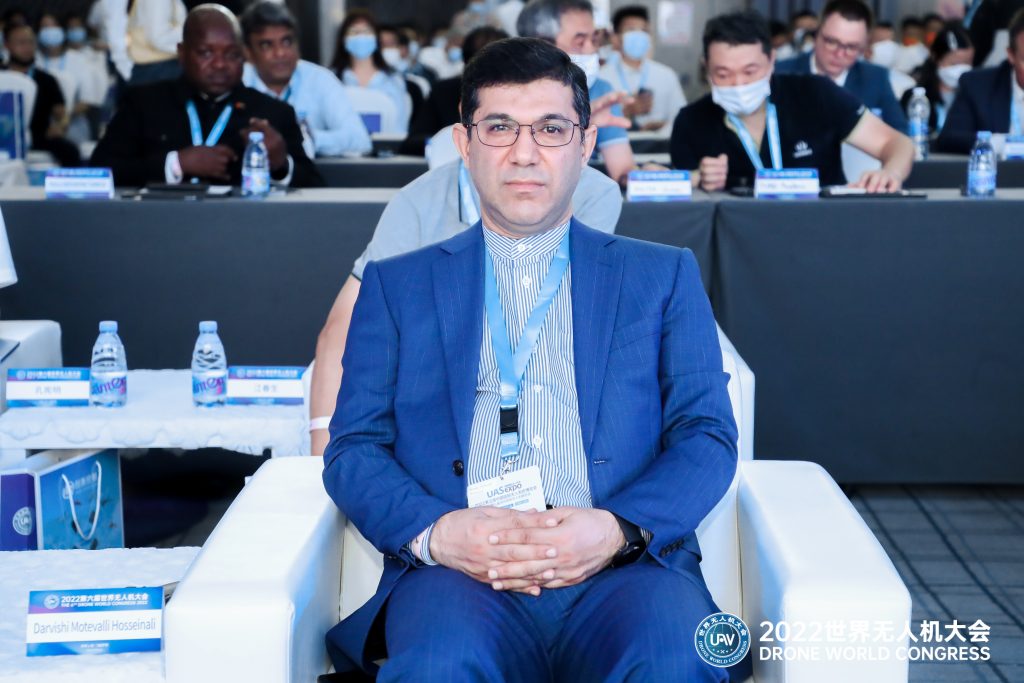 Professor Bernd R. Noack from Harbin Institute of Technology in Shenzhen was invited to be a distinguished speaker, briefly introducing into opportunities and challenges on Aerodynamic Optimization for the Aerial Society. Besides, representatives from the embassy and consulate in Guangzhou and Beijing come to attend the grand meeting. They are mainly from the country of Russia, Korea, Cameroon, Kenya, Iran and Pakistan.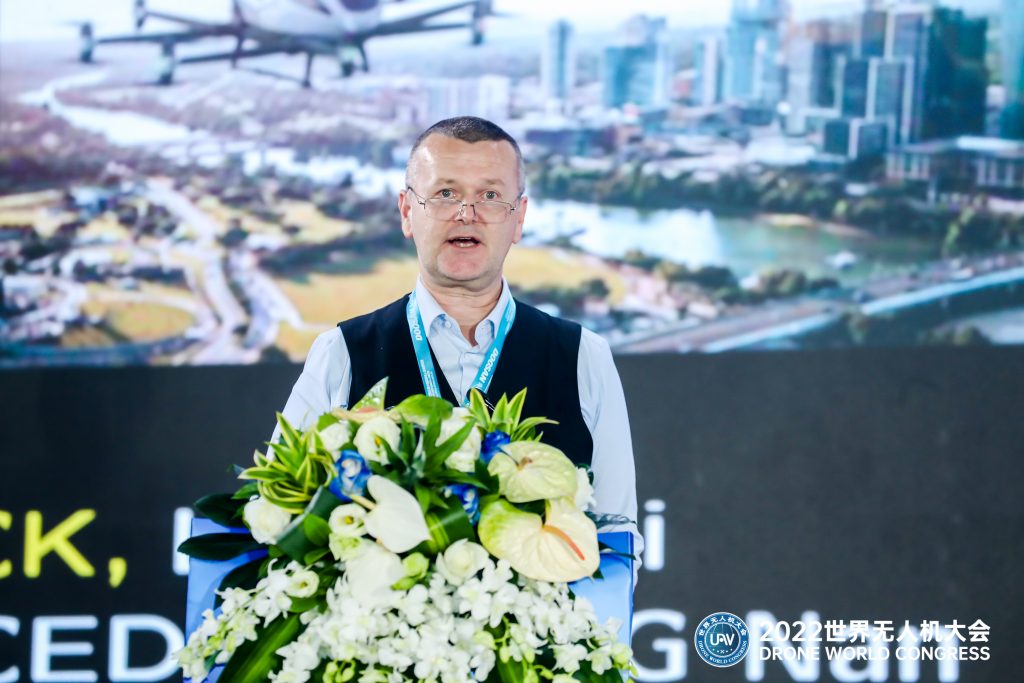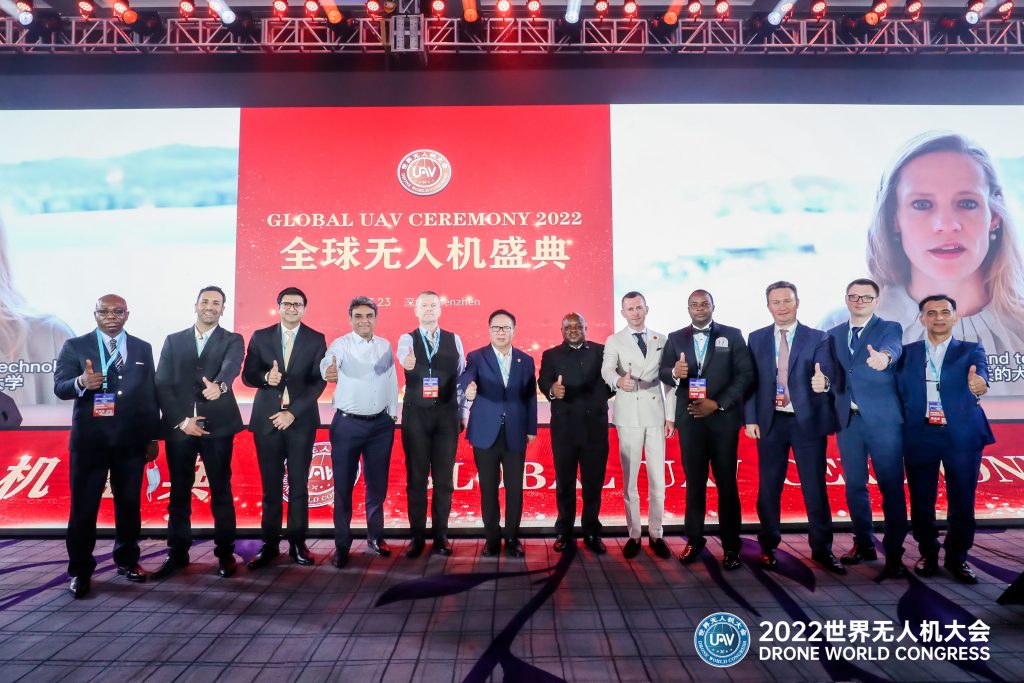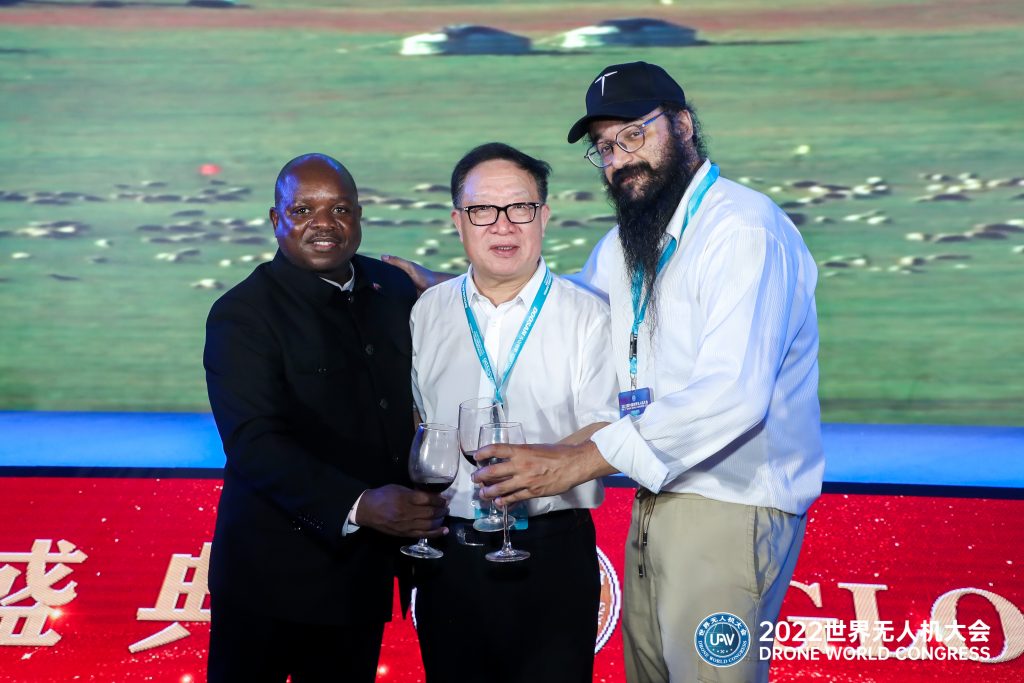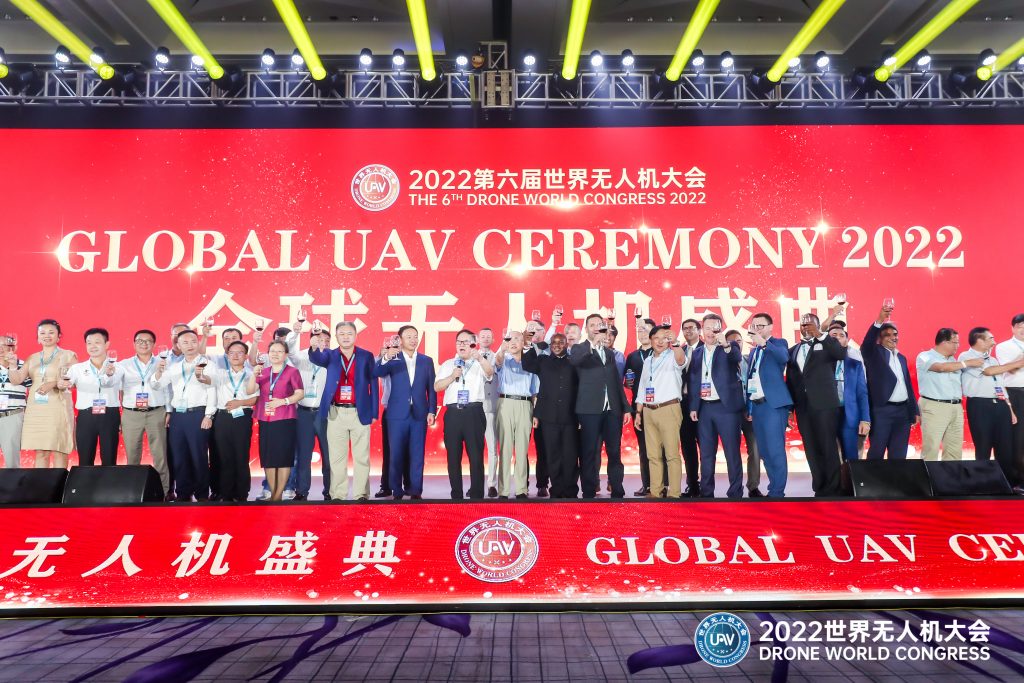 Due to serious COVID pandemic this year, some of our global partners were unable to attend in person. Instead, they extended their sincere wishes or delivered speech in the form of video, including Mr. Shinji Suzuki, Japan Chapter President of WUAVF, Mr. Pertti Jalasvirta, Finland Chapter President of WUAVF and Ms. Francine Zimmermann, director of Aviation Strategy& Policy Division, Federal Office of Civil Aviation in Switzerland.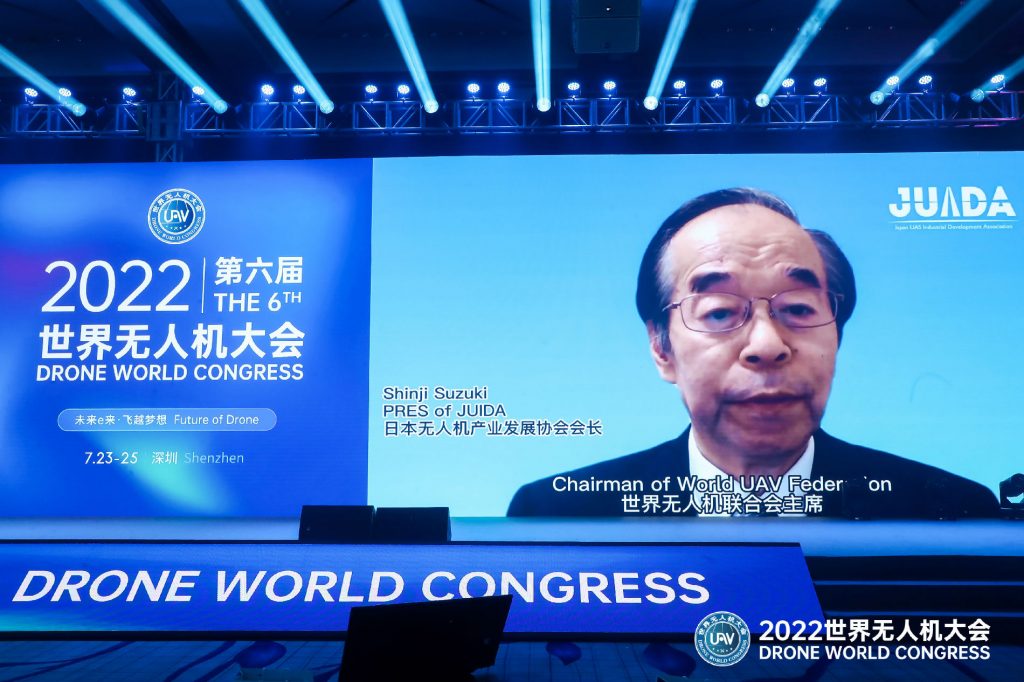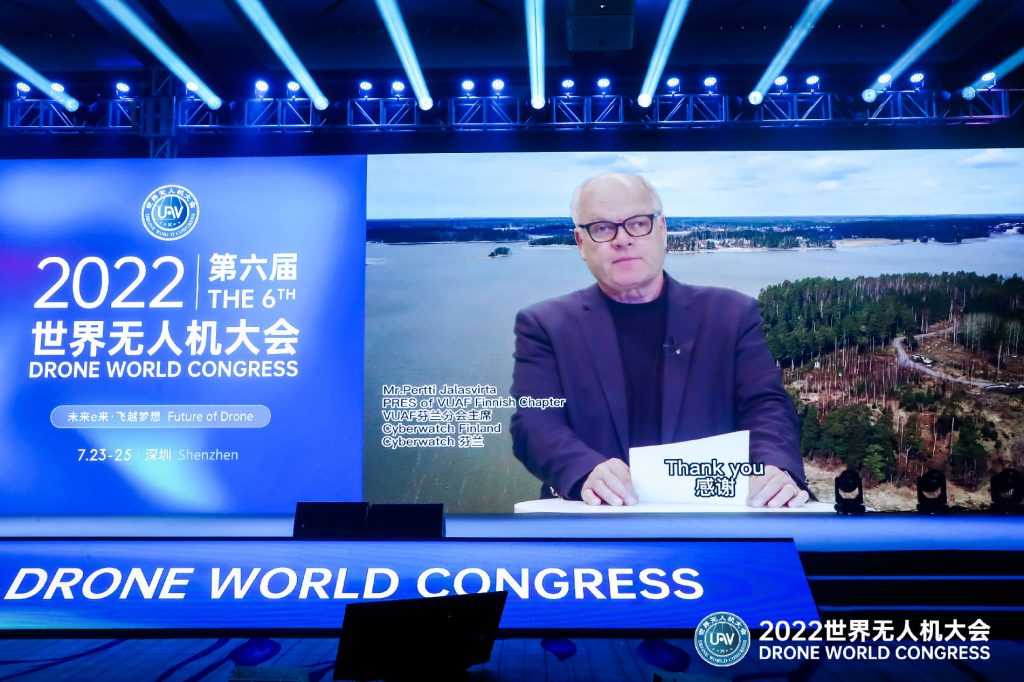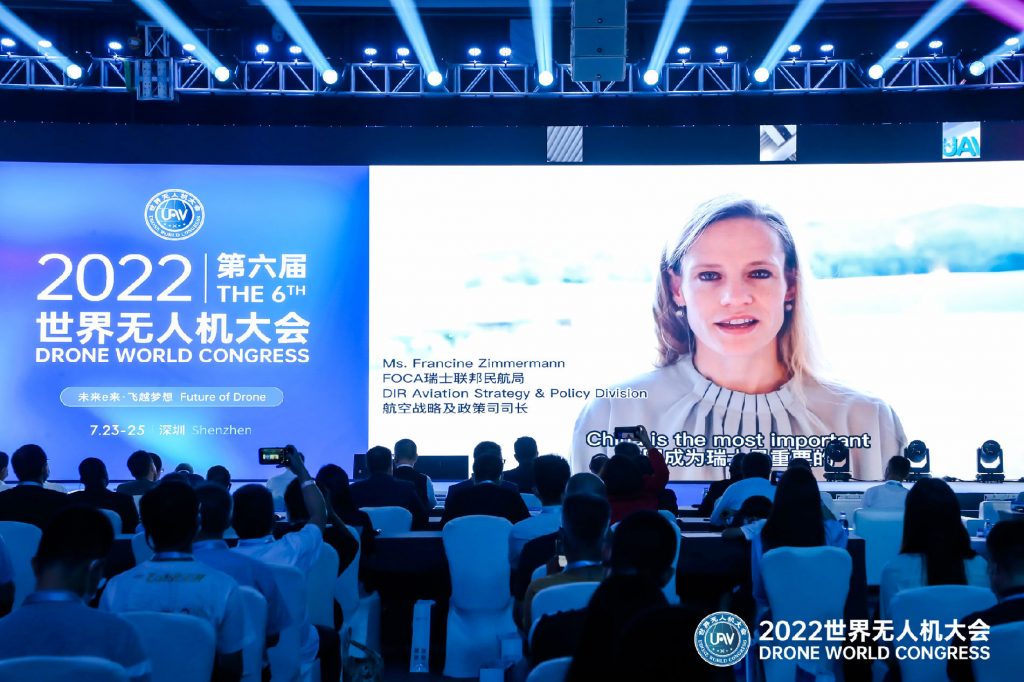 Drone World Congress is an interaction platform on global UAV industry development, with the collaboration and innovation of basic and common technologies of drones to promote the whole UAV industry. At the same time, it efficiently enhances the innovation on key technologies and products of UAV and overall development of the UAV industry by leaps and bounds.
The Sixth Global UAV Contribution Awards 2022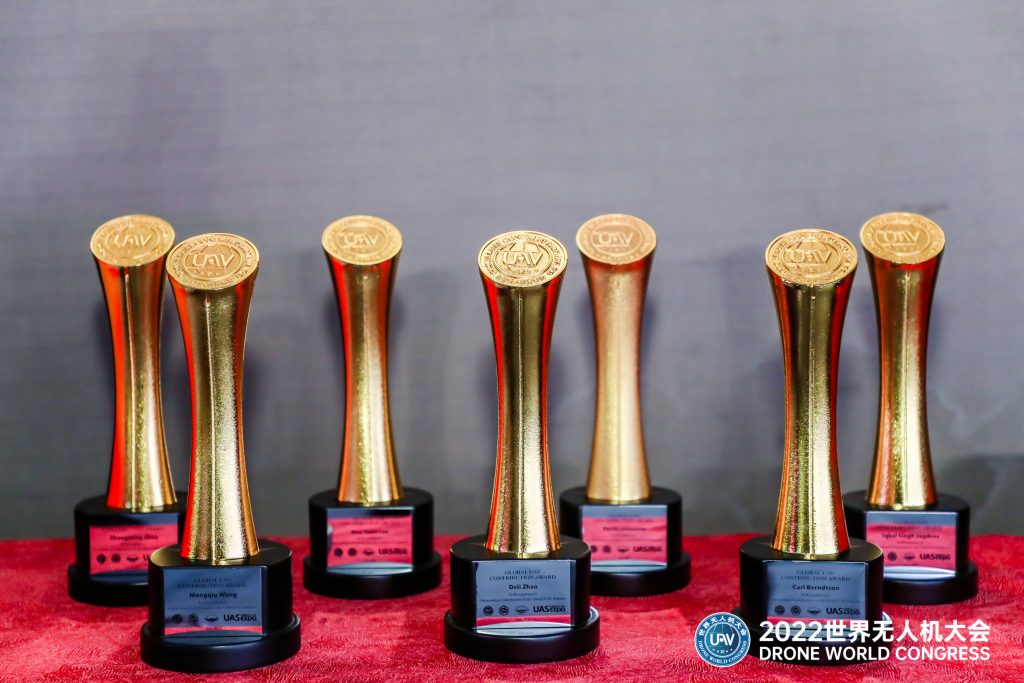 Mr. Iqbal Singh Jagdeva, President of Indian Chapter of World UAV Federation
Mr. Pertti Jalasvirta, Chairman of Finnish Chapter of World UAV Federation
Mr. Doo Soon Lee, CEO of Doosan Mobility Innovation Inc.
Mr. Carl Berndtson, Founder of American Commercial UAV Expo
The 7th Drone World Congress is scheduled to be held in June 2023 and we are looking forward to meeting you!